If your camera cannot be used or paired with your phone due to region lock, "This camera can only be used within China", try the following hack.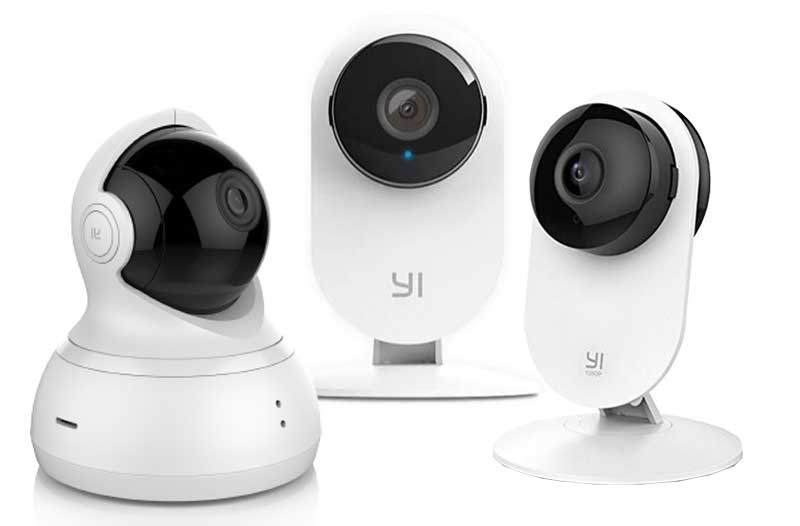 Download necessary FW files from https://github.com/shadow-1/yi-hack-v3/releases
| Camera | rootfs partition | home partition | Remarks |
| --- | --- | --- | --- |
| Yi 1080p Dome | rootfs_h20 | home_h20 | Firmware files required for the Yi 1080p Dome camera. |
| Yi 1080p Home | rootfs_y20 | home_y20 | Firmware files required for the Yi 1080p Home camera. |
| Yi Dome | rootfs_v201 | home_v201 | Firmware files required for the Yi Dome camera. |
Format a Micro SD Card (FAT32 only) and put those files on the root directory.
Make sure the camera is unplugged. Put in the Micro SD Card and plug in the power cable to turn the camera on.
The hacking FW process should take about 30-45 seconds.
Download Yi App onto your phone (Chinese version)
Pair up your camera with the app and set up the Wifi connection.
Find your camera IP address and use browser to browse the camera e.g. http://192.168.1.15
Configure the working China proxy under [ProxyList]  on "ProxyChains-ng" page. The format is
[socks4/socks5] [IP address] [Port number]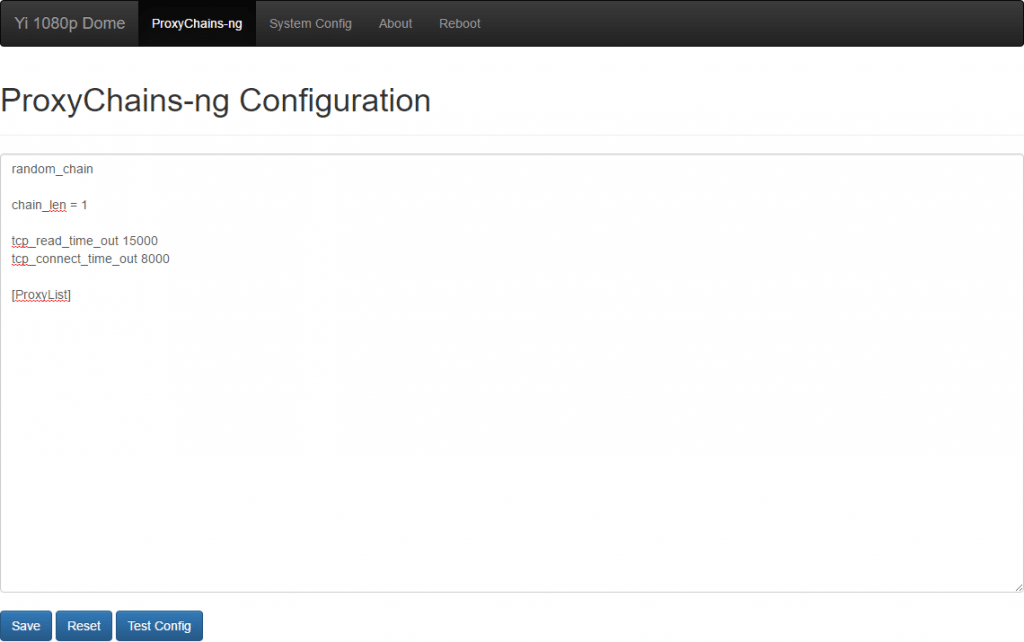 The ProxyChains-ng Configuration page should now read something like this
random_chain

chain_len = 1

tcp_read_time_out 15000
tcp_connect_time_out 8000

[ProxyList]

socks5 183.232.25.100 3080
socks5 27.152.181.217 80
socks5 125.67.236.195 8080
socks4 115.29.192.194 1080
To find a working CN proxy, check out these websites:
When you click on "Test Config", if your proxy is working properly, it should show connection thru the proxy you are using successfully.
You can now pair up your camera with Yi App and start using it.